Important Tips for Every Bicyclist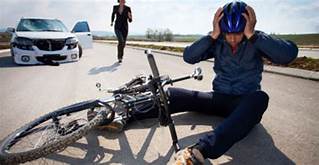 Each year in California, more than 100 bicyclists are killed and over 10,000 are injured in collisions while on the road. In our law practice, we have seen a definite increase in bicyclists seeking our help after an inattentive driver has hit them. In 2017 alone, 62 people were struck and killed by cars while riding bicycles in Southern California. The numbers from 2017 are actually less than prior years, but experts attribute this drop to fewer people riding bikes as a result of a poor bike infrastructure.
These numbers are sobering and paint a challenging picture for any weekend rider or professional cyclist. Such grim statistics were certainly the impetus for the "Give Bikes 3 Feet" law which went into effect in 2014, that is, motorists are now required to give at least 3 feet of clearance when passing people riding bikes.

So what can you do to stay safe as a bicyclist?
There is plenty of information on the internet about being a safe rider- wearing a helmet is of course recommended (and required if you are under age 18), but a helmet will do nothing to prevent you from getting hit. Good suggestions include using a headlight day or night, eye contact/waving at motorists to be sure they see you, slowing down at intersections, driving slowly past parked cars, riding with traffic, avoiding vehicle blind spots and wearing bright clothing.
It is also smart to be prepared if you become part of these statistics. Review your automobile insurance policy which may cover you if you are hit while biking and make sure you have adequate underinsured and uninsured motorist policy limits to compensate you for all of your damage, including current and future medical bills, repair/replacement costs of your bike, lost earnings and earning capacity, as well as your pain and suffering.

And most importantly, have fun and ride safely!